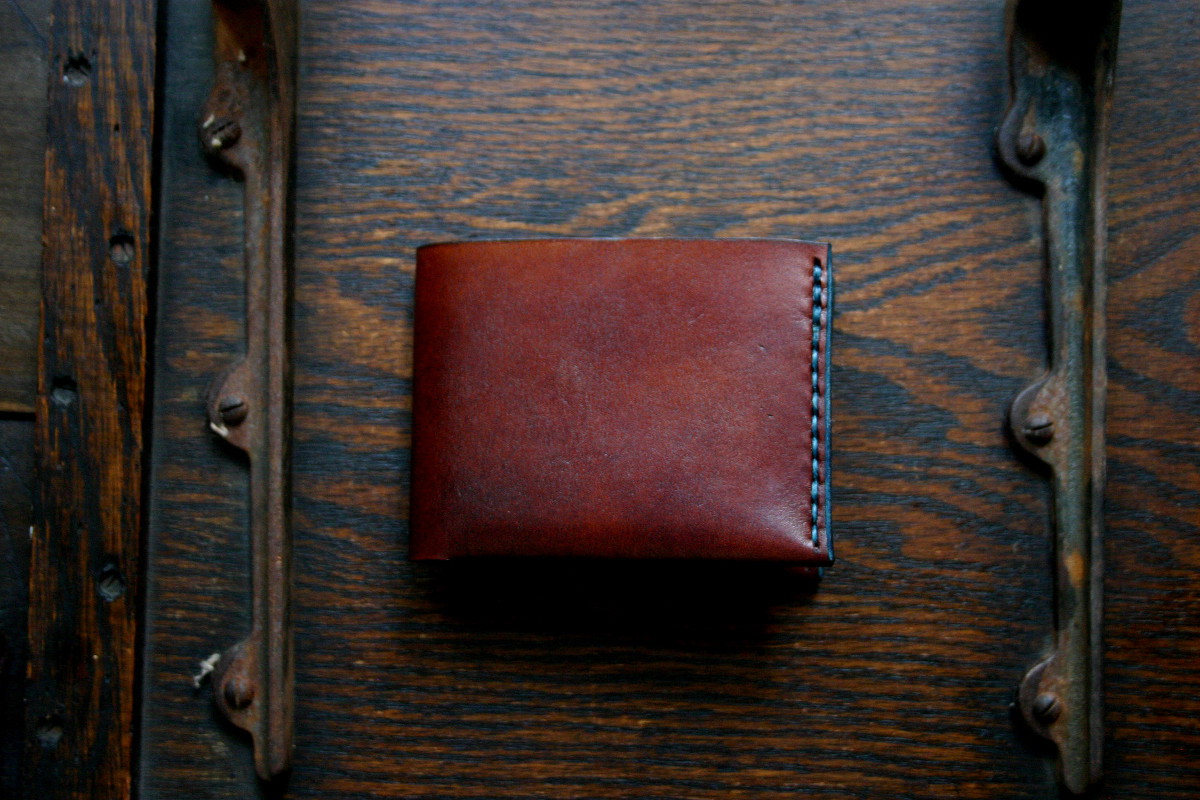 Two Tone Bi Fold
***Pre Sale. This item will begin to ship Sept. 1st.***
Bon Voyage steadfast bi fold. After years of service I've decided to retire this design. I know there are a few people holding out for one. So I'm doing one last run of these before I retire the design for good. The retirement party will run through August. The first orders will begin to ship at the beginning of September.
A simple and clean bi-fold wallet design. It has two card slots that can hold five cards each, and a bill pocket for holding unfolded bills. Slim enough to be worn in a front pocket or back.
This edition has a chestnut brown exterior and a deep aquamarine interior.
Each item is hand made from start to finish. I start with whole sides of un-dyed vegetable tanned leather. I then cut, shape, and hand-dye each individual piece. After they dry, I hand stitch them together with waxed thread for durability. I then finish and seal the piece with a house-made dubbin finish to provide water resistance and a satin luster.